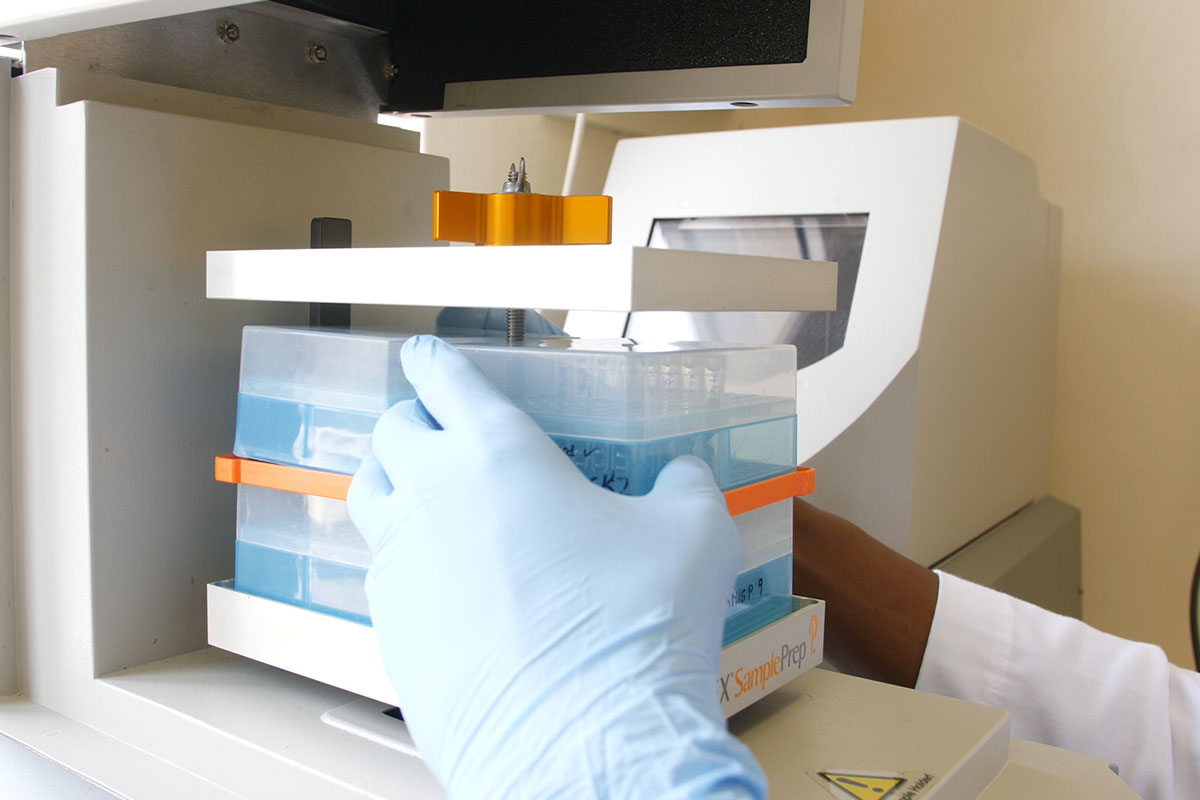 Research Details
Research Name :

Molecular Breeding

Publications :

54

Category :

Breeding

Research Year :

2021

Location :

Ibadan

Molecular Breeding Publications :

24
Molecular Breeding
Molecular Breeding or Marker assisted breeding (MAB) is the process of using the results of DNA tests to assist in the selection of individuals to become the parents in the next generation of a genetic improvement program.
The choice among various methods of MAB depends on the complexity of the trait and a prior knowledge on the gene (s) or segments of chromosomes (known as quantitative trait loci (QTL).
Molecular markers facilitate conventional breeding, improve selection efficiency, reduce cost for developing new varieties, and/or quality control (ensuring line purity and genetic identity). In IITA, in collaboration with partners, various schemes of MB are being employed to accelerate variety development in cassava, maize, and cowpea whereas; genomic resource development or preparation is underway for yam, banana, and soybean.
Current projects
Genome Selection (GS) in cassava

Marker-assisted Recurrent Selection (MARS) in maize

Marker-assisted selection (MAS) for disease resistance in cassava, yam, soybean, cowpea

Development of markers associated with quality traits in maize, cassava, and banana